알림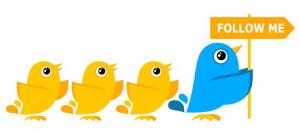 무료 어플에 대한 소식을 조금 더 빨리 알고 싶다면 "연아와 트위터를"를 읽고 팔로하기 바란다. 트위터로는 글을 통해 소개하기 힘든 100명 한정, 한시간만 무료와 같을 어플도 올리기 때문이다. 마지막으로 트위터를 통한 질문에는 거의 답하지 않는다. 트위터를 이렇게 운영하는 이유는 "트위터 운영 노하우 및 팁"이라는 글을 보면 된다. 따라서 트위터로 질문하고 답이 없다고 서운해 하지 않았으면 한다. 질문을 하고 싶다면 반드시 블로그에 관련글을 찾아 올리거나 "도아의 QNA"를 이용하기 바란다.
오늘도 어제에 이어 제한된 시간 동안만 무료로 판매하는 어플을 소개하겠다. Solidarity는 솔리테어 카드 게임이다. 아직 평가가 없는 것으로 봐서 거의 알려지지 않은 어플로 보인다. 또 디자인이 조금 구리 구리하기 때문에 사용할 사람이 얼마나 될지 모르겠지만 21일까지 무료이다.
National Lottery Companion은 유로 밀리언, 로또, 썬더볼등 세개 복권의 번호를 만들어 준다. 자동으로 당첨번호를 가져와 자주 나오는 번호등 통계 데이타를 이용해서 번호를 발생할 수 있다. 가격은 2불에서 아주 잠깐만 무료라고 한다. Pigeon Poo는 중력 센서를 이용 닭이 모이를 먹도록 하는 게임이다. 난이도는 높지 않기 때문에 8세 미만의 아이들용 게임으로 유용하다. 가격은 1불에서 역시 아주 제한된 시간 동안만 무료이다.
Buzzbuka는 소셜 네트워크 어플이다. iTunes에서는 구입이 가능하지만 앱 스토아(Apps Store)에서는 어플을 찾을 수 없었다. 따라서 아직 사용해 보지 않은 어플이다. 가격은 1불에서 제한된 시간 동안만 무료이다. Mark of Mafia는 어떤 게임인지는 나도 모른다. 요즘 트위터(Twitter)에서 인기있는 마피아 게임과 비슷한 게임일 수도 있다. 또 이 게임은 오늘만 무료가 아니라 계속 무료인 어플이다. 다만 5불에서 무료로 내렸기 때문에 이자리에서 소개한 것이다.
Ultra 31 Poker는 포커 게임이다. 일반 파이브 포커와는 조금 다른 형태의 포커이다. 아직 게임을 해보지 않아 정확한 설명은 힘들다. 다만 1불에 판매되던 어플을 잠깐 동안 무료로 판매하고 있다.
Solidarity 1.0(Games)[[iTunes][1]]
Price: $0.99 -> Free
LIMITED TIME PROMOTIONAL OFFER! FULL VERSION IS FREE UNTIL SEPTEMBER 21!
The newest and best Klondike card solitaire app for the iPhone with beatiful 3D graphics, smooth animations, and an intuitive touch control interface with support for both drag-and-drop and tap-to-play interaction.
FEATURES
Landscape And Portrait Modes
Vegas Scoring
Draw One and Draw Three Variations
Drag-and-Drop and Tap-to-Play
Right Or Left-Handed Layouts
Smooth 3D Graphics
Fast Loading
Automatically Saves Your Game For Later
National Lottery Companion 1.0.1(Utilities) [[iTunes][2]]
Price: $1.99 -> Free
Hurry Up!!! National Lottery Companion is FREE for a very short time!!!
National Lottery Companion (EuroMillions, Lotto & Thunderball) is an application designed to randomly generate numbers to play at the British's Lotteries EuroMillions, Lotto and Thunderball, using an original approach that takes into account your favorite numbers and statistic data like overdue and frequency of all the numbers for the whole history of the lottery.
Using National Lottery Companion you will have a chance of choosing how important the different parameters are, while playing using an elegant and simple interface. You can inflence random number generation tweaking these parameteres: favorite numbers, overdue numbers and frequent numbers. To change the picked numbers you can simply shake your iPhone/iPod Touch as fast as you can and that's it! Changes in all the generation parameters are done in real time to allow you to easily pick the combination that you like the most.
A configuration screen will allow you to define your favorite numbers and to sort them based on your preferences. The numbers at the top of the list will get the higher probability of being in the drawn numbers.
Statistics are download automatically by National Lottery Companion, after asking authorization to use the data network: either WiFi or 3G/EDGE, and are always updated after the latest draw. With National Lottery Companion you will also have a way of checking your lottery tickets after you played by accessing the latest three draws directly from your iPhone/iPod to check the lottery results for EuroMillions, Lotto and Thunderball.
Check our web site (http://www.micheleaiello.com/iphone/l8ukmillions) for more information and to access the user guide with screenshots of the application and a demo video.
Disclaimer
EuroMillions®, Lotto® and Thunderball® are registered trademarks of the respective owners. The author of this software is not affiliated in any ways with EuroMillions, Lotto and Thunderball or any other Lottery.
Pigeon Poo 1.01(Games)[[iTunes][3]]
Price: $0.99 -> Free
EXCEPTIONALLY FREE FOR A LIMITED TIME! GET IT WHILE IT'S HOT!
Once upon a time, pigeons ruled the Earth. Oh, sure... that was another story.
Tired of enduring humans hardship, Pigeons appointed a hero to have their revenge. There's no place on Earth where humans can feel safe. At the market, while they're buying groceries. On the beach, while they're sunbathing. At an exclusive party, while they're trying to hit on the girl of their dreams. Even in the Old West, cowboys and indians had to face them. Pigeons could be over your head, ready to drop their "bombs" on humans. It's payback time for them, remember that.
Pigeon Poo is a fast, fun and exciting action game. Pigeon is your hero and humans are your target. Eat as much as you can, but avoid rotten food and trash, then fly through the clouds faster than missiles, planes, angels and demons, then prepare yourself to drop your Poo bomb over your target. Accuracy is the key to obtain the best score.
Tilt your iPhone or your iPod Touch left and right, forward and backward, to eat in stage 1, fly in stage 2 and launch the Poo bomb in stage 3.
Pigeon Poo features:
8 amazing levels with 3 stages each, every one with its unique gameplay style
3 unlockable difficulty levels
tons of enemies to unleash your revenge on
nice and funny graphics
an amazing original soundtrack
unlockable "Hell" bonus level
So, spread your wings, fly and strike mercilessly!
Buzzbuka(Social Networking)[[iTunes][4]]
Price: $0.99 -> Free
"An innovative idea that is executed very well... Buzzbuka is an innovative and polished application that deserves all the praise it can get. Well done Mr. Soloveichik!" ---Appcraver.com review
"I just wanted to let you know that it's refreshing to see such a well designed app. This is a really cool idea and stands out from all the garbage in the app store." ---MacRumors forums
"The beauty of this application is that it's versatile enough to be useful in any situation that requires one-on-one communication and coordination."---Appcraver.com review
FREE FOR A LIMITED TIME!
Buzzbuka allows you and a friend to exchange secret messages without anyone around you even noticing!
Trick your friends
Have fun in classes or meetings
Do a perfect magic trick
Coordinate with your wingman in a bar
Use your imagination to come up with lots of clever ways to use Buzzbuka for secret/discreet communication
How does it work?
Communicate with a friend by simply pressing the volume buttons on the side of one iPhone to make the other iPhone vibrate.
Both iPhones seem "off" and can stay in their respective pockets.
Come up with your own simple code (single vibration, double vibration) or use Morse-code.
This app is unique: there is simply no other app in the app store that lets you do this!
Features:
Use the volume buttons to communicate covertly, with the iPhone in your pocket.
Log of sent and received messages.
If you use morse code, messages get automatically translated in the logs.
Works through either WiFi or 3G/EDGE.
Automatically reconnects if you get disconnected (eg poor cellular reception).
The speed of Morse code input/vibration can be changed to accommodate novices as well as pros!
Usage notes:
Both you and your friend must have Buzzbuka installed and running.
Until your friend connects, your messages are played back on your own iPhone. This mode allows you to practice.
Mark of Mafia(Games)[[iTunes][5]]
Price: $4.99 -> Free
====The BEST online Massive Multi Player Crime Game for the iPhone and Touch keeps getting better!====
Start as a rookie and progress to be a MADE MAN by outsmarting, out-buying, and out-GUNNING other real players in REAL TIME and AROUND THE WORLD!
Immerse yourself in the criminal underbelly of The City as you progress to become the Don of your Mafia family -
Download MARK OF MAFIA now - a life of crime and power can be YOURS!
Ultra 31 Poker 1.0(Games)[[iTunes][8]]
Price: $0.99 -> Free
FREE - for a limited time. Why? So you'll try it and our other poker games, Super 5 Poker, Hold'em Video Poker, and How To - Poker.
Looking for something truly different in a video poker game? Ultra 31 Poker is just the thing! It's "Jacks or Better" on steroids.
Play up to 31 hands SIMULTANEOUSLY!
No one plays a single line on a slot machine. Why would you play a single hand in Video Poker? Ultra 31 Poker is easy enough for a beginner, but pro's will LOVE playing 31 hands at a time,
Ultra 31 Poker has these great features:
"Jacks or Better" rules and pay table (99.54%)
Play up to 31 hands at once
Selectable bet amounts
Authentic casino sound effects
Lets you play your own music (in the standard music player)
Smooth animation
Help guide
Tracks credits when you exit the game
Credits automatically re-load when you use them all up - no trips to the ATM!
For way less than the price of a pack of playing cards, get HOURS of casino style action.
This is the real deal, from real arcade and casino game developers! The people behind Entertaining Games have contributed to games like Magic Touch Cars, Texas Fold'em, Golden Tee Golf, Mortal Kombat, Blitz, Centipede, Magic: The Gathering Online, Lemmings, Mad Dog McCree, Spectre VR, Silver Strike Bowling, and many more!
For more portable poker fun, check out "Hold'em Video Poker".
When you are ready for poker in the real world, be sure to get "How To - Poker".
For exciting Old-School 2D arcade style action, get "UAV Fighter" and "Maze Craze Trucker".
All trademarks are the property of their respective owners.